CALIFORNIA PARKING
Valet Parking Employment Opportunities
San Francisco Valet Parking Employment Opportunities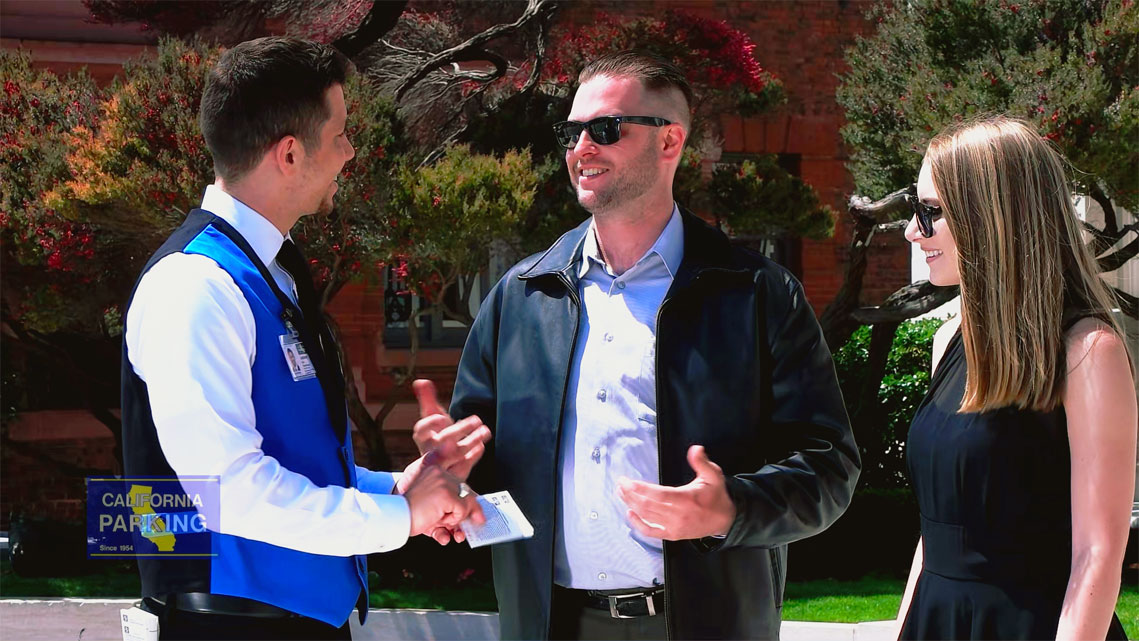 Thank you for your interest in a valet parking position with California Parking! As a member of our esteemed valet team, you will have the opportunity to work at some of the most prestigious events and venues in the San Francisco Bay Area. We provide valet service for weddings, galas, corporate events, private parties, and more. We also provide valet service at permanent locations, such as hotels, restaurants, and parking facilities. Our team of dedicated professionals prides themselves on delivering the highest level of service and a memorable experience to our clients and their guests.
We are looking for individuals who have a hospitable nature, excellent communication skills and are able to work as a team in a fast-paced environment. As a valet attendant, you will play an integral role in ensuring the success of our events by providing safe and efficient parking services for our client's guests.
As a member of our team, you will enjoy lucrative compensation, flexible scheduling, and opportunities for career growth within the company. We also provide our employees with the necessary training and support to ensure their success.
Requirements:
 Must enjoy working as a team.
 Must have at least three years of licensed driving experience.
 Clean DMV record
 You must possess good communication skills, be customer service oriented, with a hospitable nature
  Job functions include standing for more than two hours, walking, and jogging short distances.
  When on a job, you need to multitask and adapt to a fast pace, changing priorities and environments.
  The position will include other duties and functions as required by the needs of the business and our customers.
  Must be willing to submit to a background check.
If you meet our requirements and are interested in joining our team, please click on the link below to complete an application and submit your resume. We look forward to hearing from you!